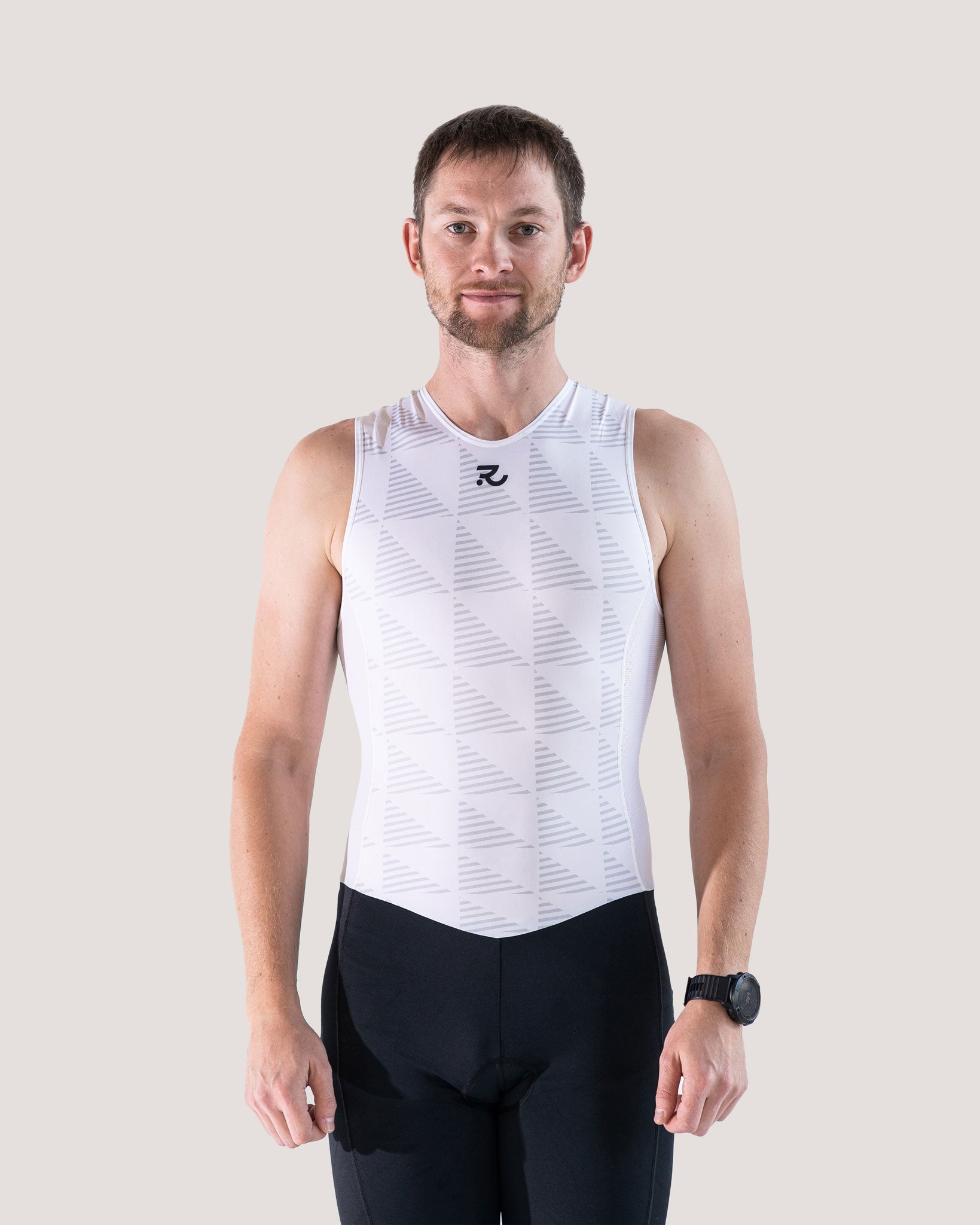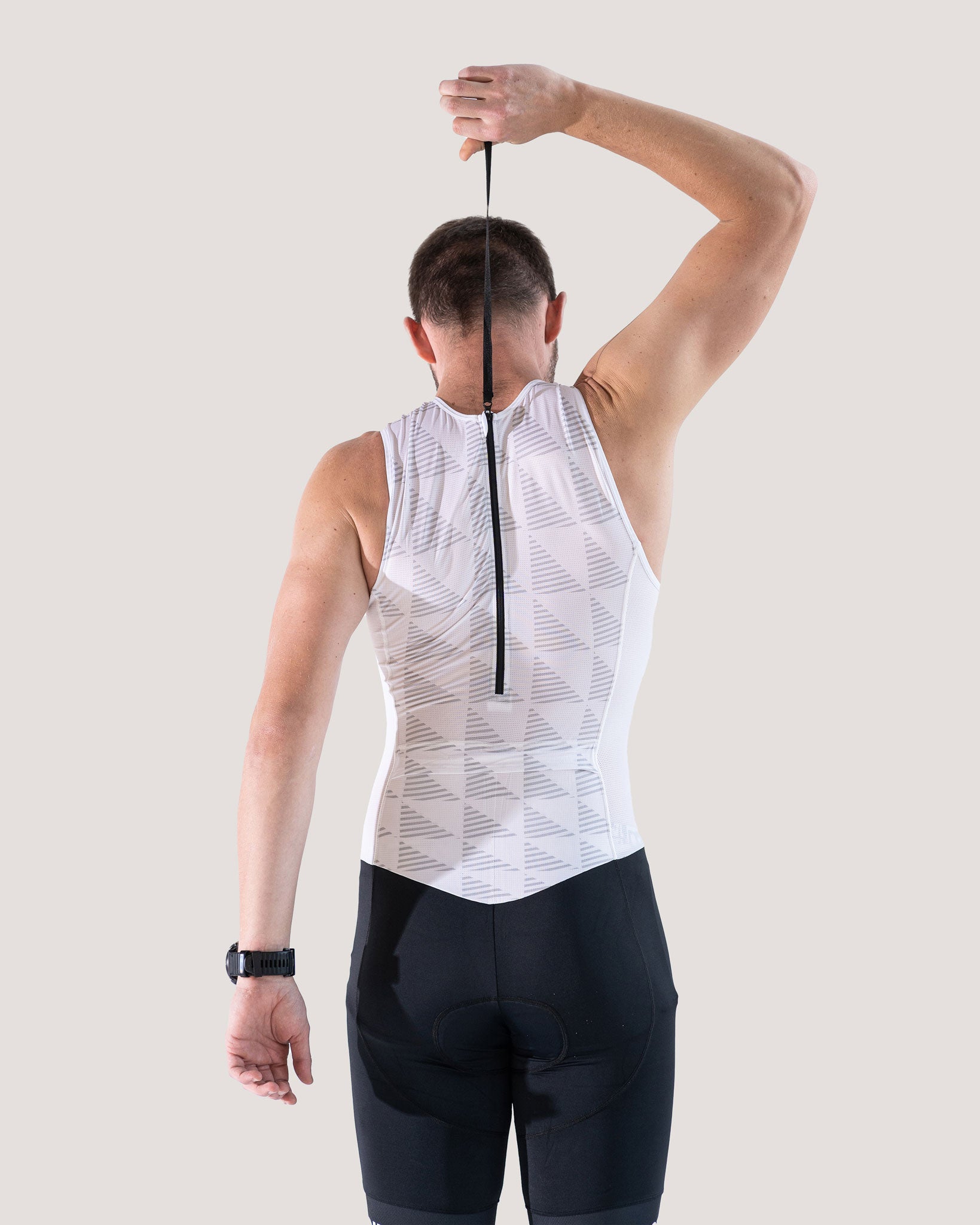 Men's Lead Out Sleeveless Trisuit - Classy White
---
The Sleeveless Lead Out Back-Zip Trisuit is designed to enhance your triathlon performance with its advanced features and comfortable design. Engineered with high-quality materials, this trisuit provides optimal performance and flexibility for all three disciplines.
Key Features:
Sleek sleeveless design allows for unrestricted arm movement during swimming, cycling, and running.
Back zipper closure enables quick and easy wearing and removal of the trisuit.
Moisture-wicking fabric keeps you dry and comfortable throughout the race.
Breathable mesh panels enhance ventilation and help regulate body temperature.
Lightweight and stretchy material provides a snug yet flexible fit for optimal performance.
Padded chamois offers cushioning and support during long rides, minimizing discomfort.
Silicone leg grippers ensure the trisuit stays in place without riding up.
UPF 50+ sun protection guards against harmful UV rays during outdoor races.
Two rear pockets provide convenient storage for nutrition gels, keys, or small essentials.
Reflective details enhance visibility and safety in low-light conditions.
Experience the perfect balance of comfort, performance, and style with the Sleeveless Back-Zip Trisuit. Whether you're a seasoned triathlete or just starting out, this trisuit is designed to help you reach new heights in your races. Choose from a range of sizes to find your ideal fit and select from various vibrant color options to showcase your personal style. Gear up for success and conquer your next triathlon with confidence!