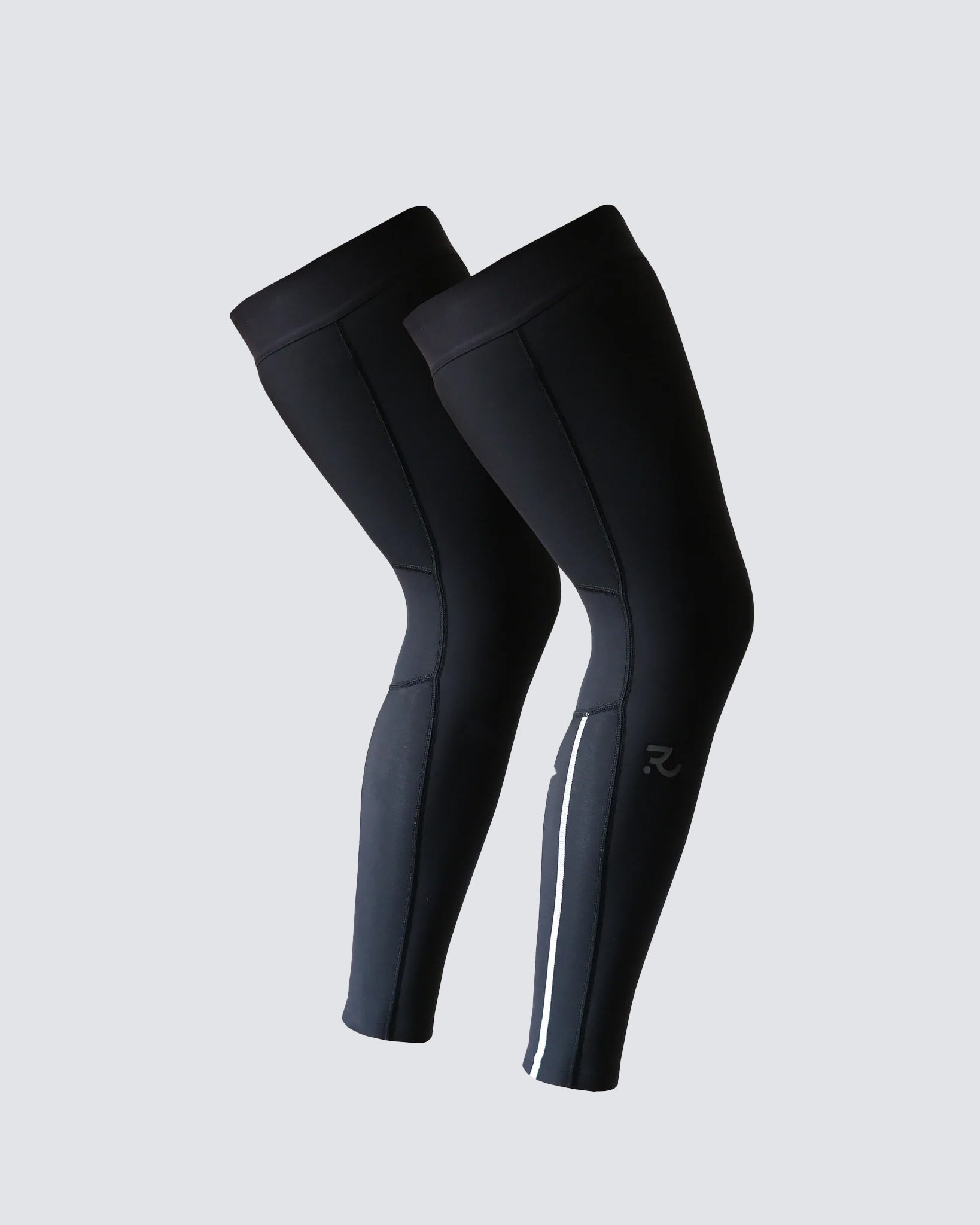 Fleece Leg Warmers
---
Down The Road Racing Black Fleece Leg Warmers are designed for cold weather. Warm, soft and elastic fabric regulates body temperature and does not constrain your movements. Reflective strips will help remain visible to cars on days when the sun shines late and gets darker early. Optimal for temperature of 12-5 degrees.
Warm yet breathable material allows you to wear them during intense rides without overheating.

Optimal for temperatures from 12 to 5 degrees
Watm and elastic fleece material
Moisture-wicking breathable material
82% nylon and 18% spandex
Ergonomic fit allows the fabric to fit snugly to the body without hindering movement
Wide silicone on top edge prevents slipping
Lightweight and compact

Ideal for late autumn, winter and early spring
For men, we recommend choosing the same size as their jersey, and for women is recommend to down size one size compared to your jersey.

In order to choose the right size, use our size chart.

If you are not sure which size will fit you better, please send us a message on Instagram or Facebook and we will answer to you within an hour.