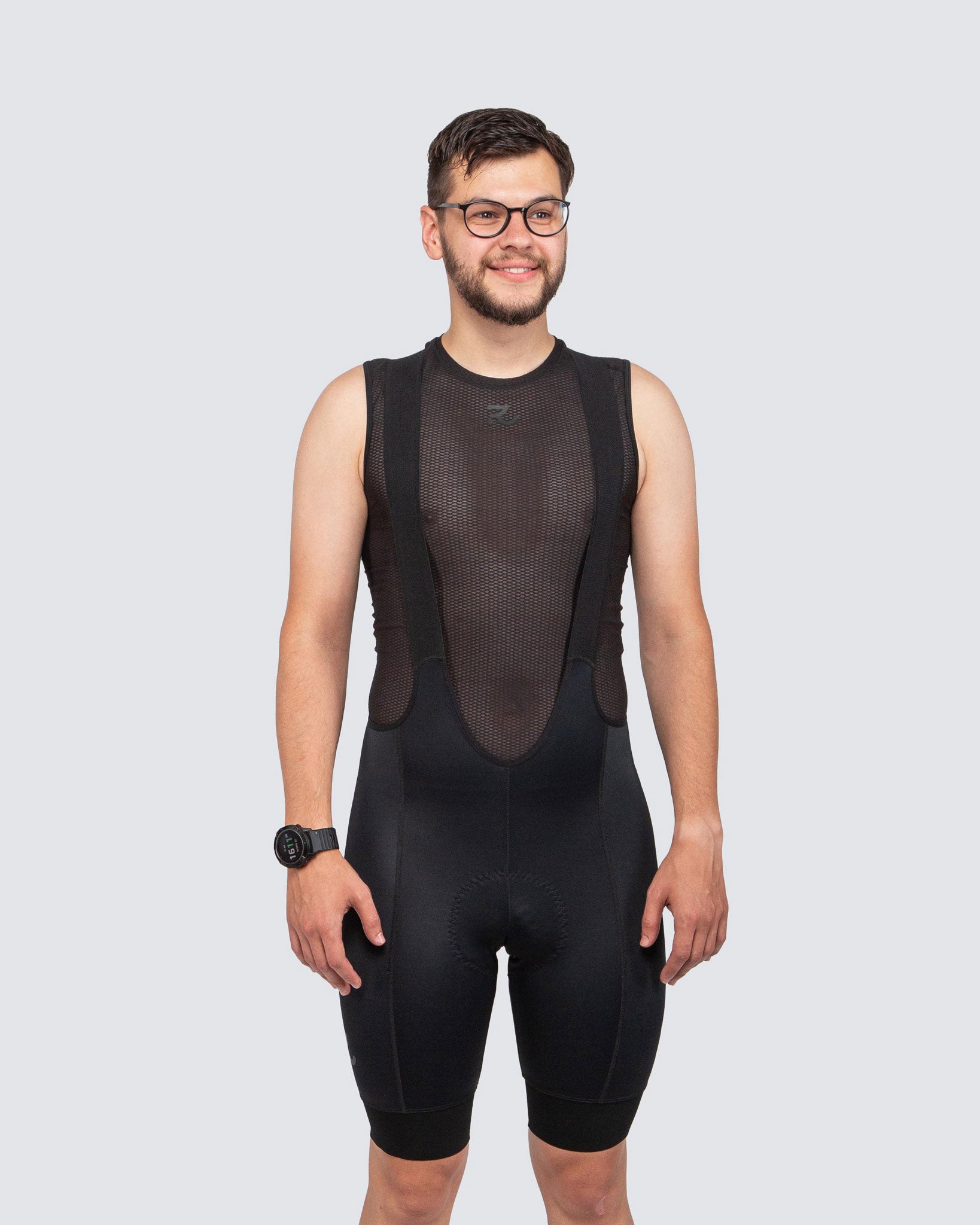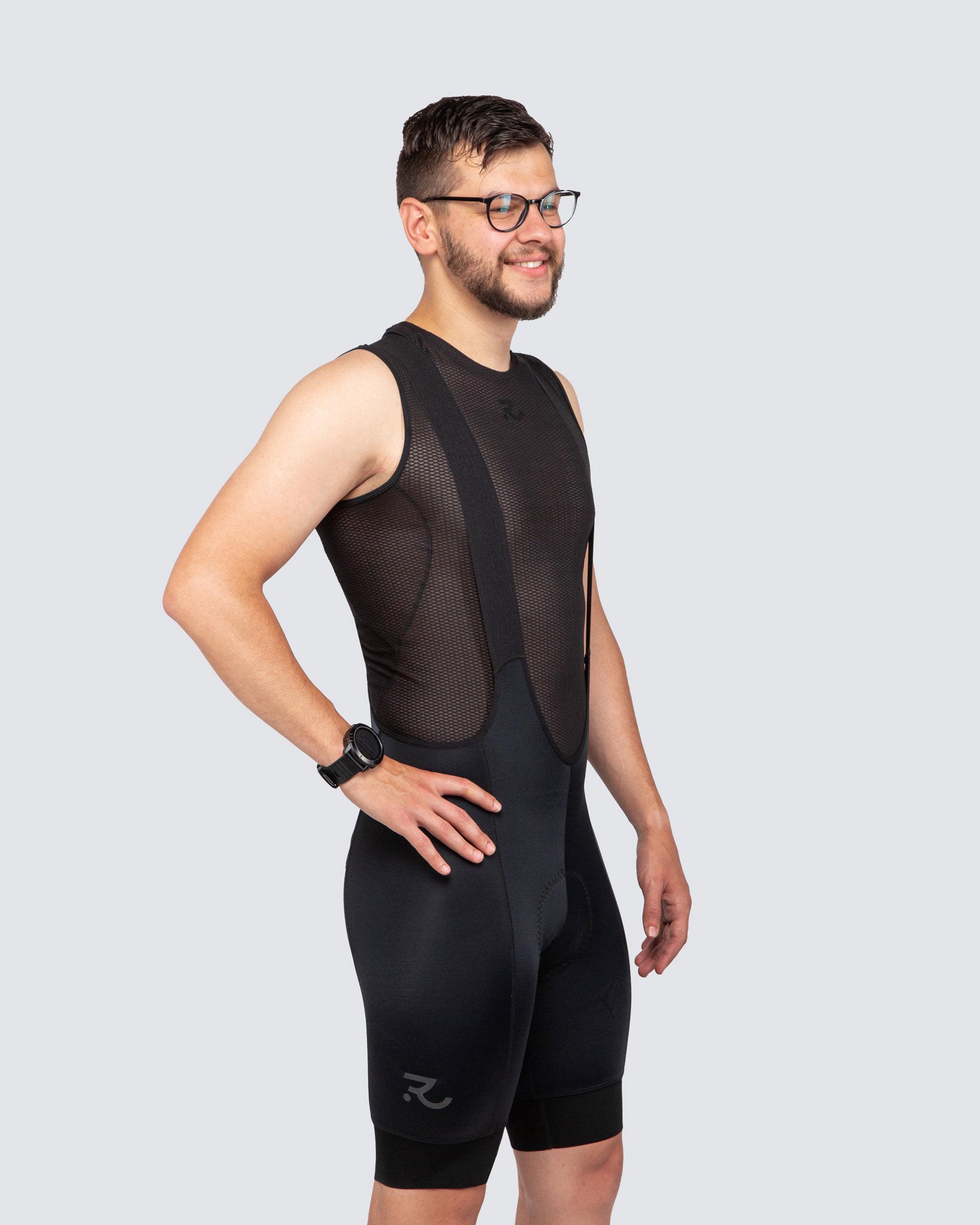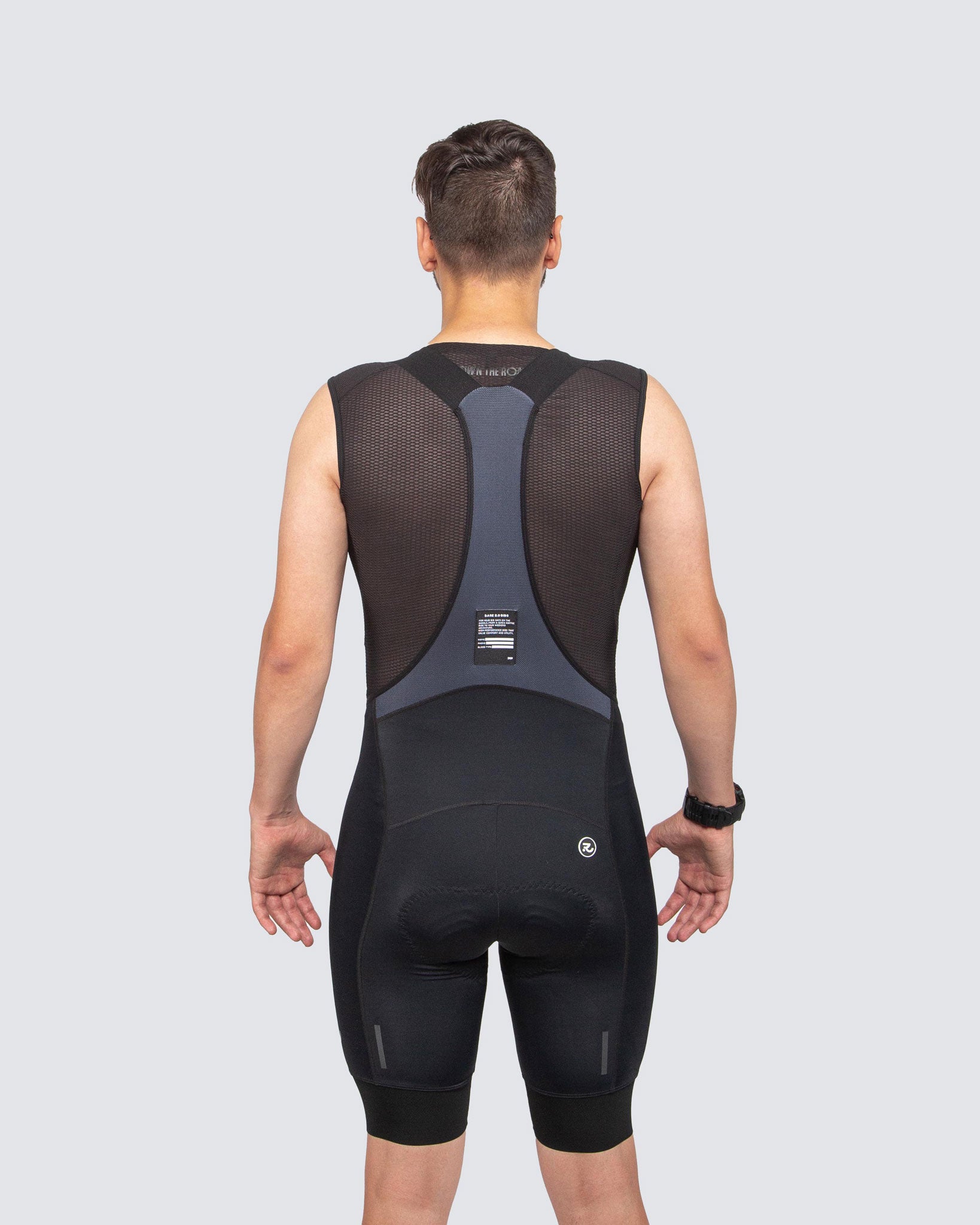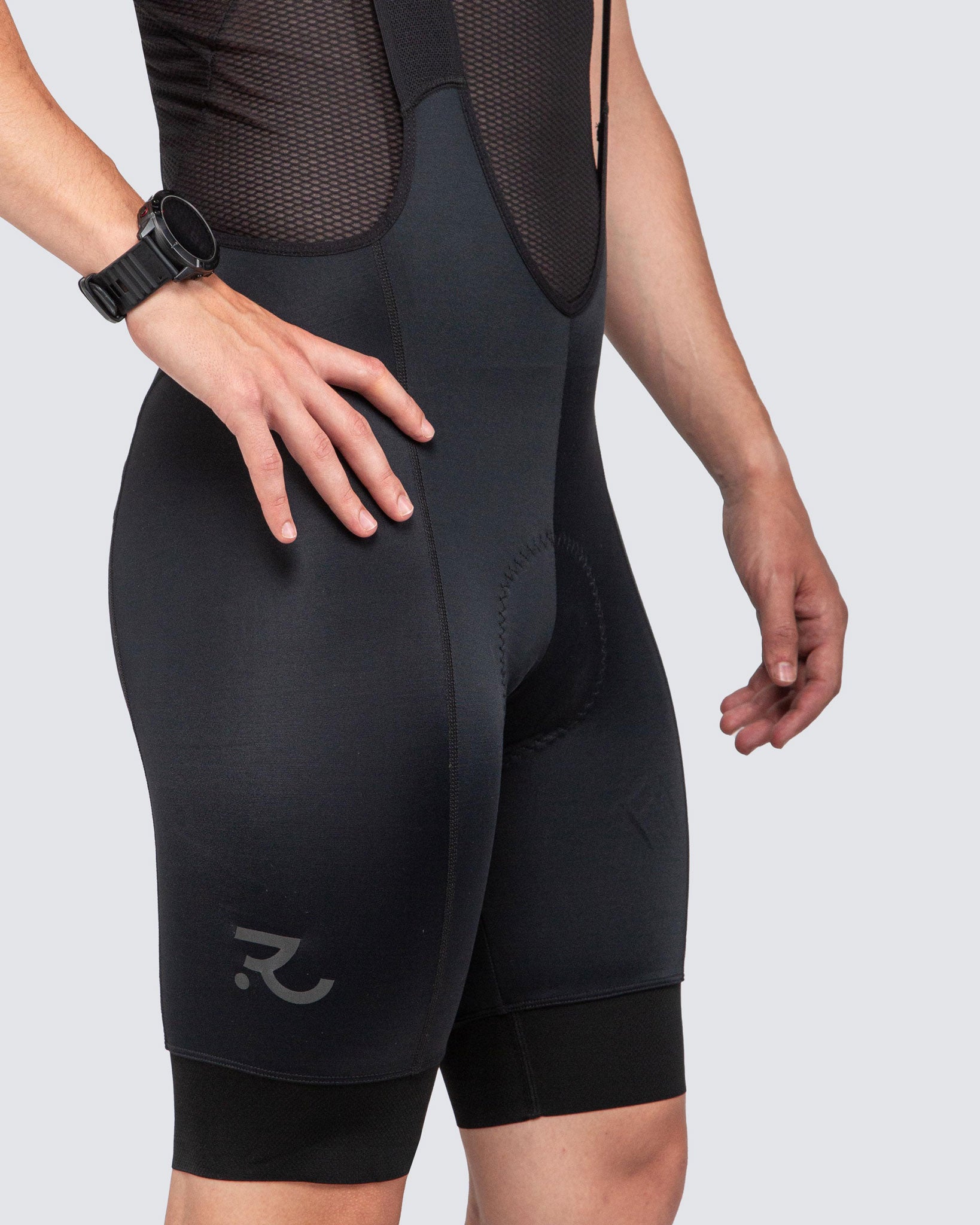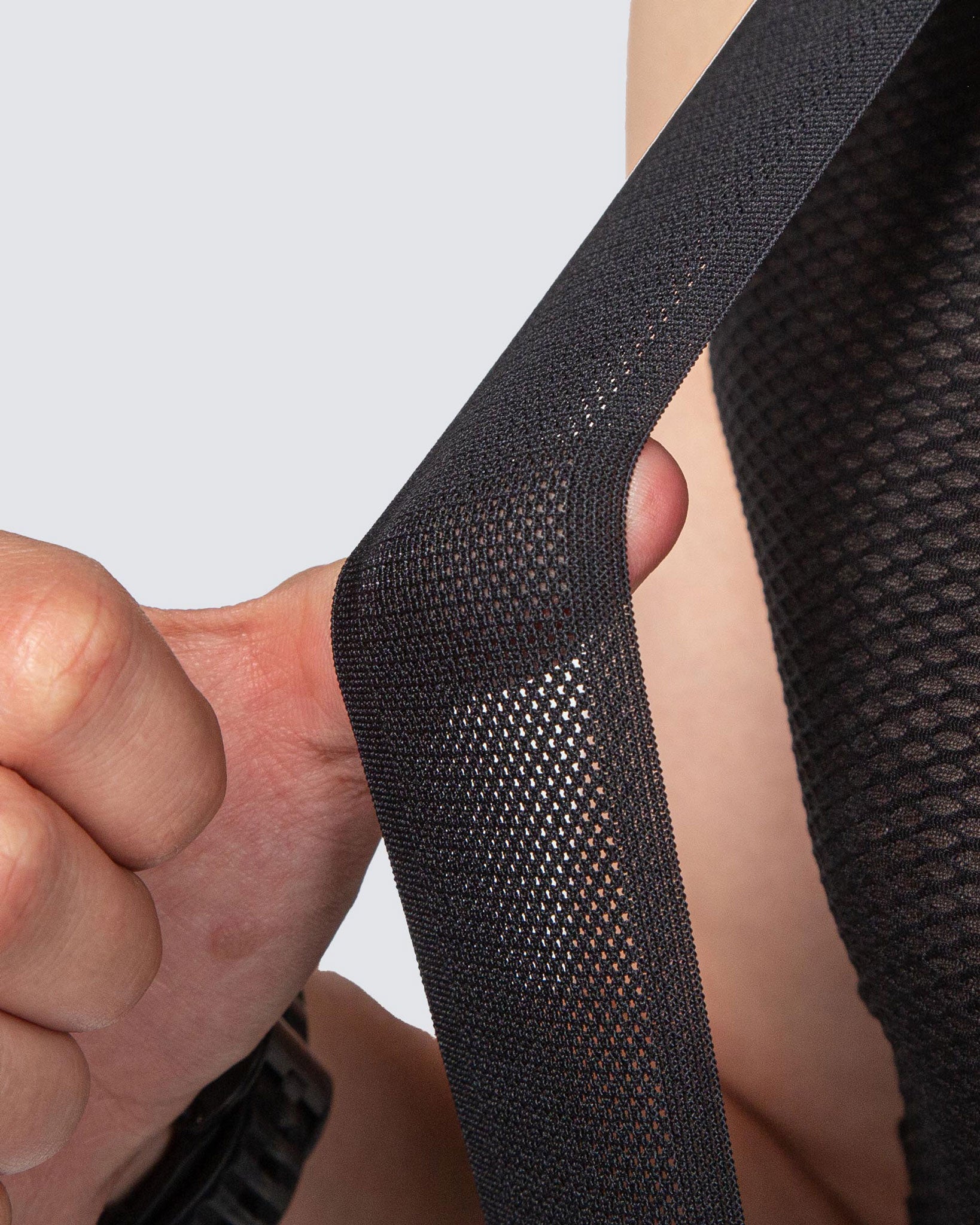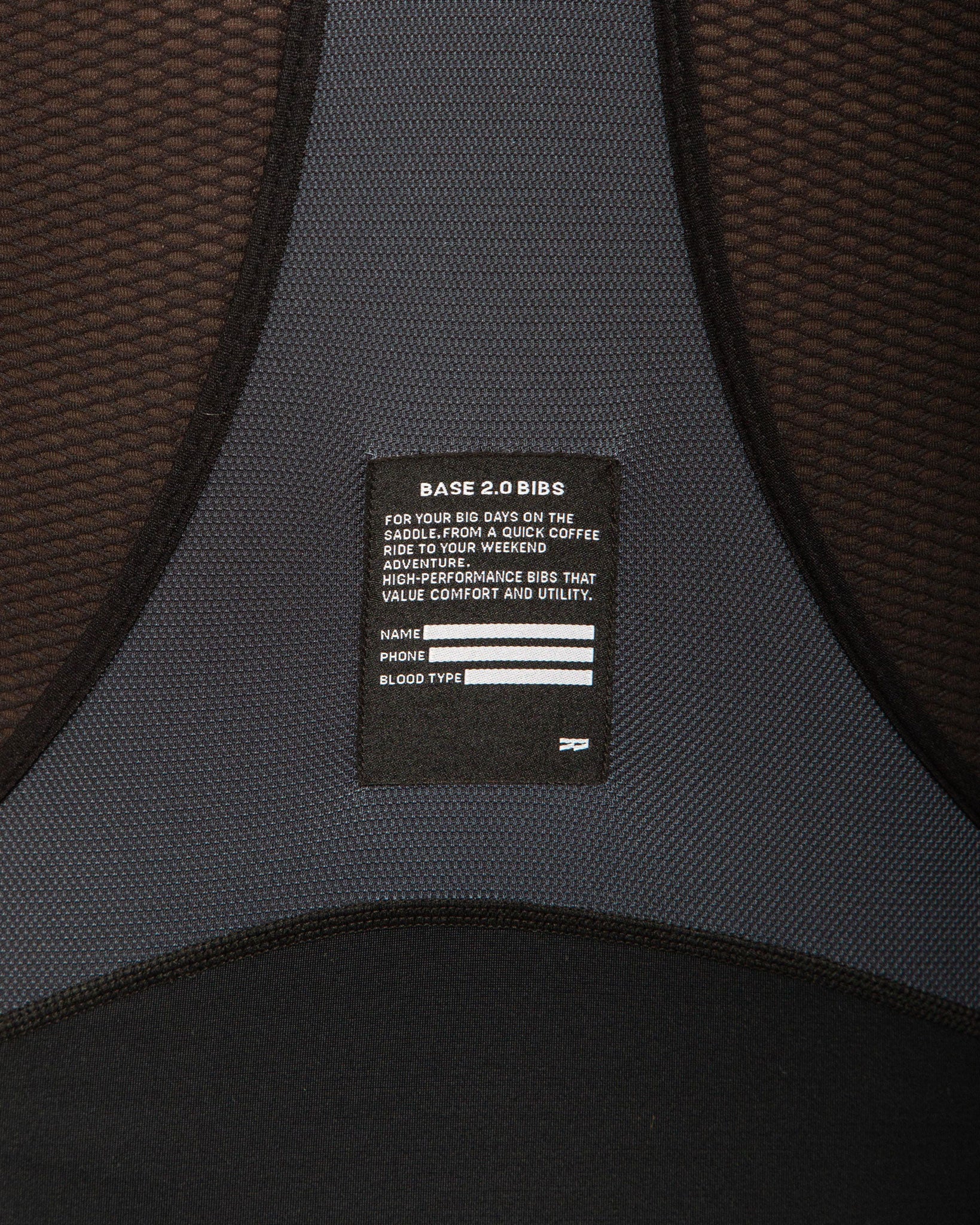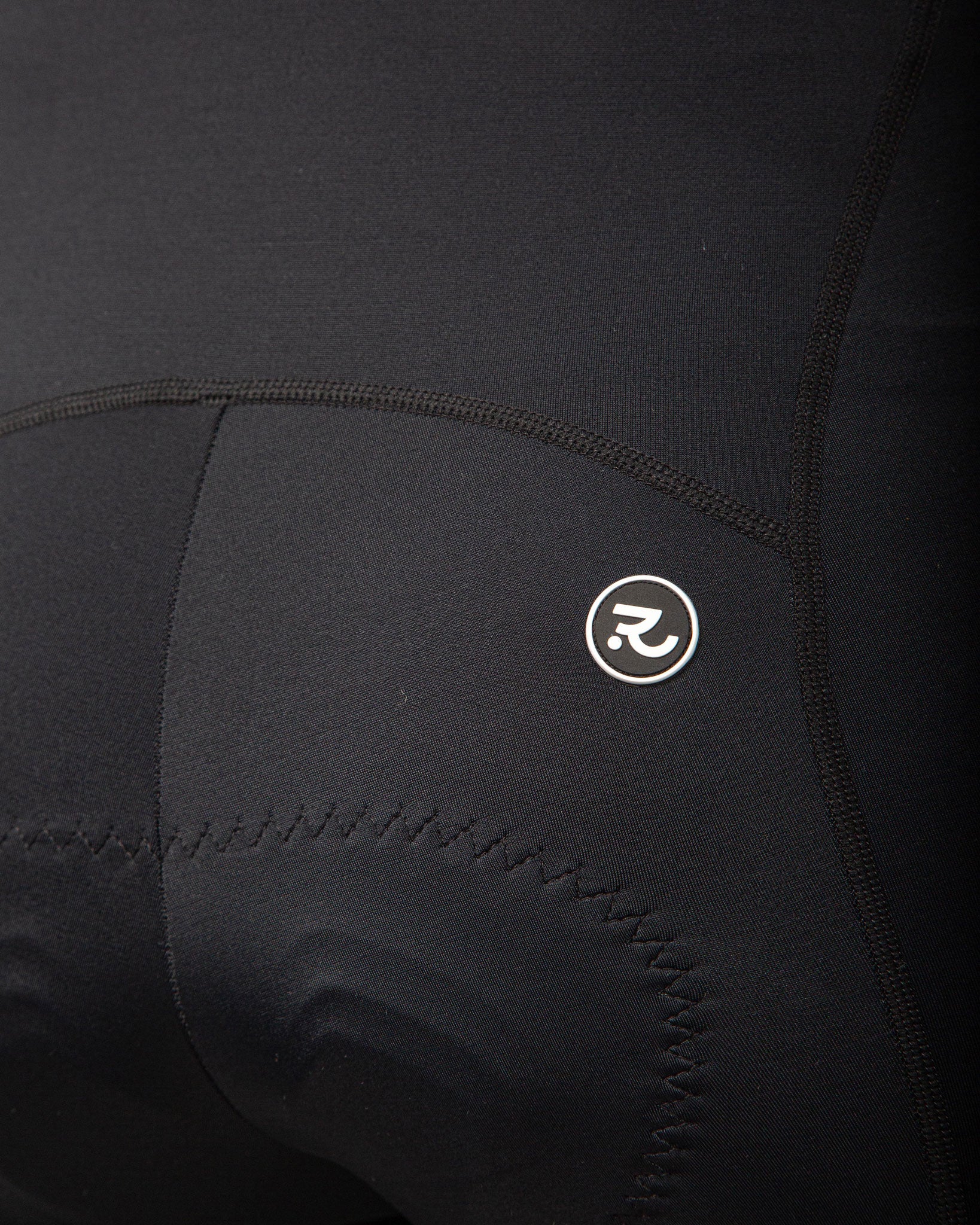 Men's Bibs - Base Black 2.0
---
Introducing the updated Base Black 2.0 bibs model, designed for cyclists who demand maximum comfort and performance during long-distance training and racing. , for enhanced support and comfort. Additionally, we've added a patch for writing personal information, so you can keep your important details close at hand while you ride.
Features:

Elastic fabric with muscle support properties to reduce fatigue and improve endurance
Ergonomic cut for a snug, aerodynamic fit that minimizes wind resistance
7 cm wide silicone rubber grippers on the legs to keep the bibs in place without constricting muscles
Thin, light, and elastic seamless straps that hold the bibs securely in place without slipping or pressing on the shoulders
Reflective logos and details on the back of the bibs for increased visibility and safety in low-light conditions
Three-layer seamless pad, with up to 12 mm thickness and 75 kg/m3 density
Upgrade your cycling wardrobe with the Base Black 2.0 bibs and experience the ultimate in performance and comfort on every ride.