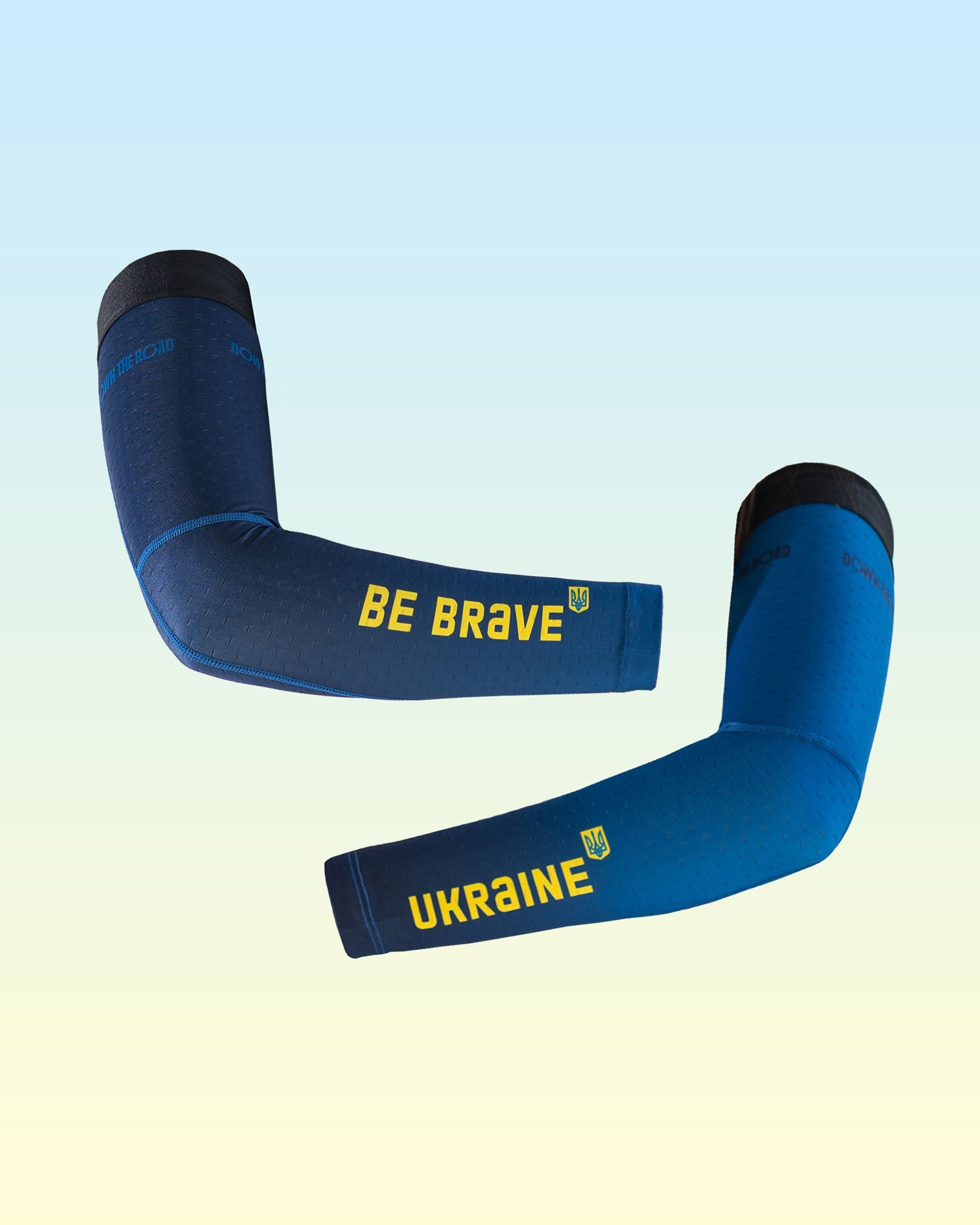 Arm Warmers - Ukraine
---
This time we abandoned bright colors and designs to highlight the main message - Ukraine. The products of the Ukraine collection are full of meaning and have a mission to tell the whole world about Ukrainian courage every time you hit the roads, train, compete or post photos on social media. 
Down The Road arm sleeves are ideal for unpredictable weather conditions. The way to go during spring and fall chilly mornings before the sun rises, Once the sun is out and get warmer, take them off and pack them into the jersey´s pocket.
Warm yet breathable material allows you to wear them during intense rides without overheating.
Optimal at temperatures from 18 to 12 degrees.
Moisture-wicking breathable material
82% nylon and 18% spandex
Ergonomic fit allows the fabric to fit snugly to the body without hindering movement
Wide silicone on top edge prevents slipping
Lightweight and compact
Ideal for fall / spring